The Gold Standard for Real-World Data
Reliable real-world healthcare data is essential to demonstrate the value, safety, and efficacy of drugs, products, or services. However, many third-party data sources are flawed due to a lack of continuous enrollment, limited geographic representation, latency, gaps in individual patient journeys, inconsistent formatting, and other issues. These flaws limit the data's applications and cause inaccurate results.

We offer comprehensive, accurate, and nationally representative longitudinal RWD, constructed from 13 years of fully adjudicated medical and prescription claims. Our data set covers every three-digit ZIP code in the country, providing patient views for a wide range of populations.

Not only does this help you make strategic decisions, achieve commercial success, and comply with regulatory requirements, but our RWD also provides the insights you need to support:
Healthcare economics and outcomes research
Comparative analyses
Patient journey measurement
Burden of illness studies
Market trends and prevalence rates
unique de-identified members, including 87.1M in the last three years

of current members have 3 or more years of continuous enrollment

unique members in the most recent calendar year
claims covering every five-digit ZIP code in the U.S.
contributing plans, representing 300 unique plan designs
BHI Data is Best-in-Class for RWD
We take a standardized approach to data management by implementing a unified data model that is consistently applied across all contributors. This ensures that the data collected from various sources is structured and organized in a uniform manner.
Furthermore, we maintain a rigorous quality assurance process to validate the accuracy and reliability of the data. This process has been certified by Milliman, a reputable authority in the field, using a comprehensive four-stage certification methodology that tracks field accuracy, and data completeness.
We maintain relationships with all of our data contributors and work with our customers to ensure they fully understand the content of the data and advise on the best ways to use the data to support RWE objectives.
With BHI you can rely on a robust data set sourced from 29 unique organizations, encompassing over 300 distinct plan designs that cover 100% of ZIP codes in the nation. This extensive coverage allows for the segmentation of data based on various plan designs and formularies, providing a more comprehensive and nuanced understanding of the study objectives, and enhancing the validity and applicability of the analyses conducted.
BHI takes pride in the exceptional completeness of its data, with fill rates surpassing 99% for crucial fields, including allowed amounts, National Provider Identifiers (NPIs), and multiple diagnoses. By maintaining near-perfect fill rates, BHI ensures that no critical details are missing, enabling comprehensive insights and informed decision-making.
BHI's database encompasses a significant duration of continuous enrollment, specifically exceeding three years for more than 50% of members and surpassing five years for over 40% of members. We also maintain a master member index (MMI) across all of our data contributors to be able to track members as they move across health plans. This extended period of continuous enrollment ensures a substantial and reliable data set, allowing for a comprehensive understanding of patient information and trends over an extended timeframe.
Going Beyond Providing Access to Closed Claims Data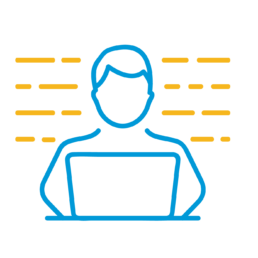 Real-World Evidence Generation
Our team of healthcare experts are available to generate RWE through advanced data analysis.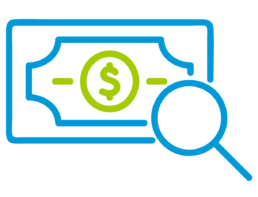 Financial Detail
Adjudicated claims data that reflects actual allowable costs, not maximum allowable costs or proxy estimates.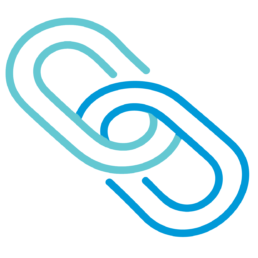 Tokenization
Our data is linkable through several token engines that are widely accepted today.
Our Solutions to Your Challenges
Read these case studies for real-world applications of our data.
If you are looking for a comprehensive claims dataset with high-quality financial information, consistent enrollment, and a steadfast panel, BHI is your ideal choice
Let's Talk