Empowering healthcare organizations
to improve quality, reduce costs, optimize performance, and drive innovation
THROUGH TRUSTED DATA AND ANALYTICS
NEWS: MONDAY, NOVEMBER 18
FierceHealthcare Honors BHI's CEO
---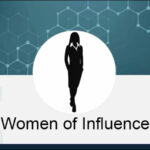 Blue Health Intelligence® (BHI®) is proud to announce that FierceHealthcare named our CEO, Swati Abbott, as one of its "2019 Women of Influence" recipients. The healthcare publication honored Abbott for helping to shape the future of healthcare, her measurable contributions in 2019, and for paving the way forward for women and men working in this industry.
Bigger Data. Better Decisions.
Big data facilitates healthcare intelligence, which is why more is better. 
Large data sets allow BHI to detect anomalies, make predictions, and identify improvement opportunities with pinpoint accuracy.
total professional claims
---