A One-Stop Shop for Intelligent Reporting, Analytics, and Direct Discovery for health plans, Employers, and brokers
---

State-of-the-art technology includes an advanced associative data model and embedded artificial intelligence

Progressive machine-learning-enabled analytics become more accurate and actionable over time

Unique comparative capabilities that integrate national, regional, local, and industry-specific program comparisons and indicators
Spot outliers and track variations from benchmarks over time with quick views of cost, quality, and utilization via customized key performance indicators (KPIs).
Population health segmentation
Specialty pharmacy analysis
Key performance indicator tracking
Service utilization management
Risk migration analysis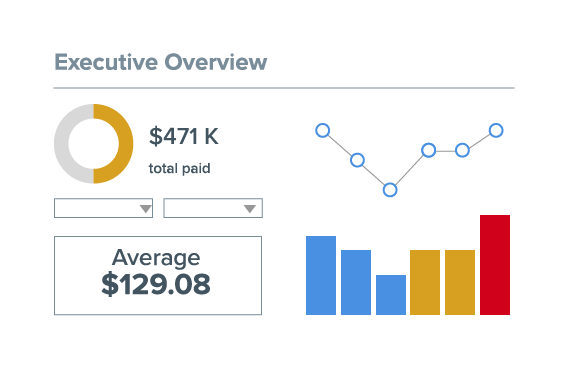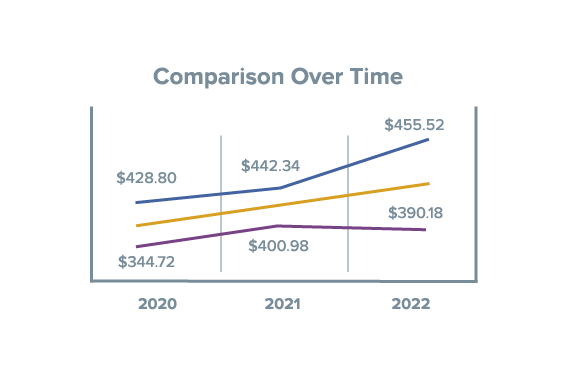 Drill down to evaluate complex data
Answer those "what if questions" by running multiple scenarios in seconds with interactive dashboards to see how certain variables influence the analytic outcome.
Turn data into insights by evaluating associations and identifying patterns
Hover over the data you want to examine, and get detailed information immediately
Get the answers you and your team need with guided analytics storyboards
These automated visualizations focus on a prevalent condition or emerging trend affecting a population and give a full analysis of costs, complications, and impacts.
Which conditions are the most costly?
Which providers are costing the most?
What savings would happen if we changed site of care?
---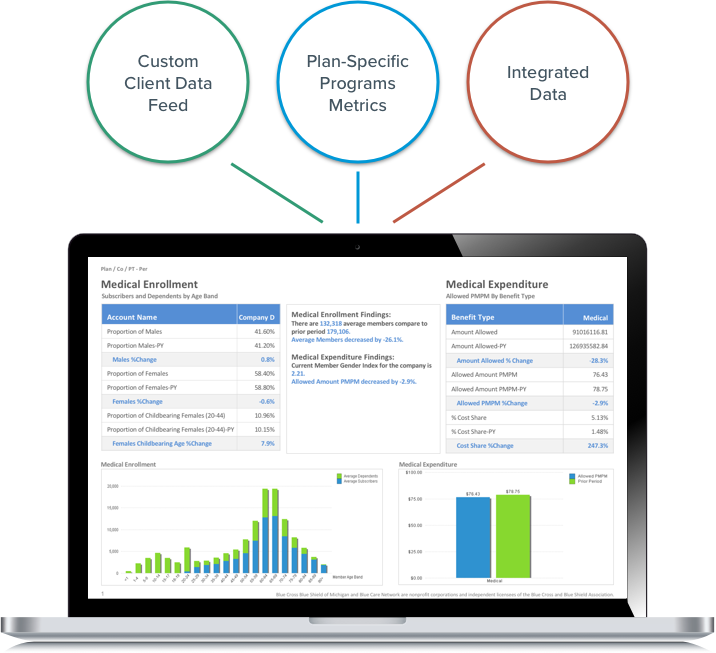 Enjoy access to a better data model
Using industry standard methods, our data model integrates a wide range of data sources to target all product lines, including commercial and government. Our state-of-the-art data transformation process allows for:
Rapid turnaround time for data updates
Flexible integration of custom data sources
Integration of real-time and on-demand data sources
Ability to handle timing differences in data sources
The result is a more comprehensive analytic platform that let stakeholders tell a story and create actionable insights for customers.
BHI's common data platform contains information from more than 19 billion healthcare claims, all submitted in a uniform way to maintain data integrity and eliminate bias in decision-making. Our analytic products, proprietary methodologies, and experienced consultants all leverage this single source of truth to help healthcare organizations optimize performance, improve quality, and lower costs. At BHI, there are no black boxes; our clients understand exactly how we use data to uncover insights and recommend actions.