About
America's broadest, deepest pool of health knowledge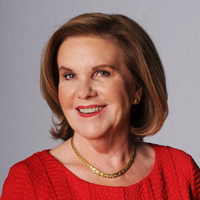 Mary Henderson, PhD
SVP, Product Strategy & Implementation
Mary Henderson has more than 30 years' experience designing and implementing business intelligence products in the healthcare reporting and analytics industry. She has conducted analyses of cost, utilization, and quality of healthcare benefits and health management programs for many top U.S. employers, leading health plans, and large provider organizations.
Prior to joining Blue Health Intelligence® in 2016, Henderson served as senior vice president at the American Medical Association's Health Solutions business unit. Before then, she was president of Health Data & Management Solutions, where her team successfully launched an analytics platform that was successfully adopted by more than 20 Blue Cross Blue Shield Plans.
Mary has a PhD from Brandeis University, focusing on health economics, and a BA in psychology from Temple University, graduating summa cum laude.
CORPORATE LEADERSHIP
Interim CEO
SVP, Product Strategy & Implementation
Vice President, Information Technology & Data Management
Vice President, Finance
Vice President and General Counsel