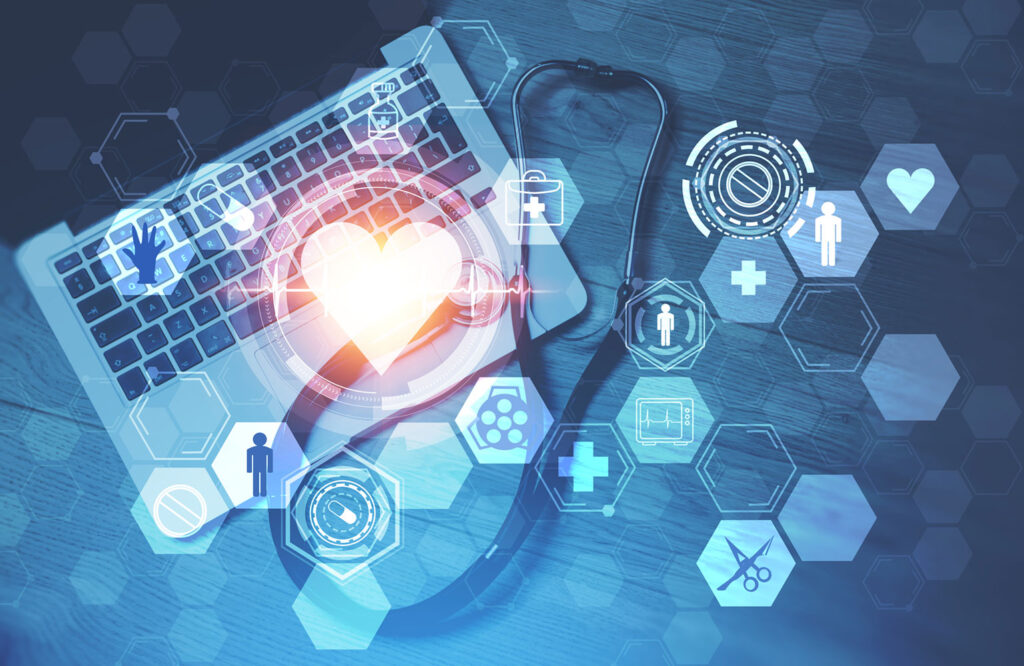 Real-world health data plays a significant role in guiding the strategies and innovations of medical device manufacturers. Whether they are looking to develop commercialization strategies, gain regulatory approval, or demonstrate the value of their products, these manufacturers can use real-world data (RWD) and real-world evidence (RWE) to inform product development and assess their products' potential value.
Ultimately, developing new medical devices can take extraordinary time and resources. The process is also risky and expensive, costing an estimated $526.4 million to successfully bring a complex medical device to the market.[1] As a result, finding reliable RWD from a primary source that offers depth, breadth, and conformity is key to fueling an organization's product discovery, development, and success.
Harnessing the value of RWD
Given such risk, RWD can help medical device manufacturers meet the needs of the market. Rather than proceeding through research and development in a vacuum, medical device manufacturers can use this data to better understand the potential value in achieving the outcomes patients and clinicians require.
The right data set offers the scale and scope that allow for analysis across many dimensions including diagnoses, procedures, prescriptions, age, gender, geographic region, and product types. Unique medical device product codes offer another layer of analysis.
In addition, RWD can support the most demanding analytic and strategic initiatives including healthcare economics research, comparative analysis, patient journey measurement, burden of illness studies, training models, market and provider profiling, and market trends.
Evaluating data providers
When gathering data, it's important to partner with an organization that can provide accurate, extensive, and timely data. Real-time, longitudinal data spanning the continuum of care offers the most relevant insights medical device manufacturers need. Data drawn from fully adjudicated claims eliminates discrepancies, formatting issues, and reliability concerns.
The ideal data partner will also:
Demonstrate the real-world cost benefit of products for specific patient cohorts to support value-based contracting arrangements
Define and communicate device performance for specific patient populations over time
Support market surveillance and justify pricing
Help government and commercial payers see the value of products
Define and address healthcare issues like health equity to advance innovation and maximize impact
Help patients stay on their healthcare journeys
According to the FDA, real-world data that comes directly from patient health status and healthcare delivery offers the statistically significant comparisons device manufacturers need. By turning raw data into real-world evidence, manufacturers can carry out research on the use, benefits, and risks of a medical product through randomized trials and observational studies.
The FDA's Center for Devices and Radiological Health fosters the use of real-world evidence to support regulatory decision-making. And the European Union's Medical Devices Regulation already requires this evidence to demonstrate safety.
FDA requirements for real-world evidence include[2]:

In today's market, with average hospital operating margins in the red, hospital value analysis committees and payers want to see real-world evidence on clinical and financial outcomes. Medical device companies need to be able to identify the right patients to recruit for clinical trials, rapidly completing enrollment, and bringing products to market.
How BHI Can Help
Blue Health Intelligence® (BHI®) is the only organization that can license data from the BCBSA National Data Warehouse, the largest commercial healthcare data repository in the U.S., representing the longitudinal care experiences of 239 million patients. As a Medicare Qualified Entity, BHI also has access to claims data on 59 million seniors and people with disabilities. BHI goes beyond data, leveraging a team of analytics experts who know the medical device industry and can quickly assess customer goals and competitive situations. We also can leverage insights to support reimbursement strategies, value-based care, and health equity initiatives.
Furthermore, BHI's closed claims data meets the highest standards of real-world evidence by:
Serving as perpetual data contributors
Providing the strongest rate of continuous enrollment
Capturing the complete patient journey
Delivering consistency and reliability over time
Supporting monthly enrollment status
Download our product sheet to find out how BHI's real-world data can enhance your organization's treatment effectiveness.
ABOUT THE AUTHOR
Joe Bisson is vice president of business development for Blue Health Intelligence. For more than 30 years, Bisson has served in leadership positions in payer, provider, life sciences, and employer group market segments.
---
[1] "Cost of Developing a Therapeutic Complex Medical Device for the U.S. Market," Eastern Research Group, U.S. Department of Health and Human Services, September 2019.
[2] "Real-World Data: Assessing Electronic Health Records and Medical Claims Data To Support Regulatory Decision-Making for Drug and Biological Products Guidance for Industry," September 2021.