About
America's broadest, deepest pool of health knowledge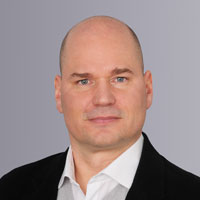 Garret Hargrave
Vice President and General Counsel
Garret Hargrave has 18 years' experience in corporate and legal strategy. He relishes being directly involved in all facets of companies' growth and operations, including managing complex business transactions, litigation, governance, privacy, compliance, and product development.
Hargrave joined Blue Health Intelligence® (BHI®) in 2017. In addition to being vice president and general counsel, he is BHI's corporate secretary and compliance and privacy officer.
He previously served as vice president and general counsel at hCentive, Inc., a leading provider of platform solutions in the health insurance exchange marketplace.
Hargrave received his LLM (Master of Laws) from The American University Washington College of Law, his JD from the California Western School of Law, and his BA from Indiana University-Bloomington.
CORPORATE LEADERSHIP
CEO
SVP, Data Analytics
VP, Business Development
VP, Finance
VP, Analytic Consulting & Strategy
VP, Information Technology & Data Management
VP and General Counsel