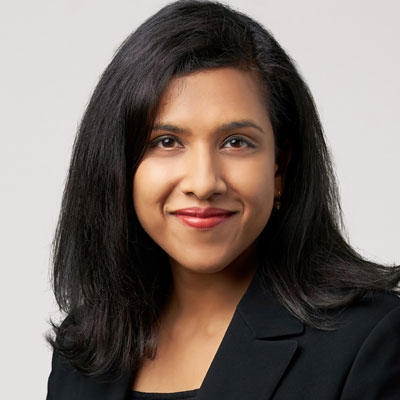 Divya Srungaram
Vice President, Product Management – National Accounts and Employer Products
Divya Srungaram leads the strategy, development, commercialization, and cross-functional execution of national account and employer product offerings at Blue Health Intelligence® (BHI®). She has spent much of her career driving growth and reshaping healthcare organizations to become sustainable and affordable.
Prior to joining BHI, Srungaram worked with Deloitte Consulting LLP as a leader in its Strategy and Analytics practice. She helped clients execute their enterprise AI strategy, develop interactive employer reporting solutions, and refine their population health and care management growth strategies. She also led the development of a disease-agnostic patient classification model and interactive tool that predicts medical costs, disease comorbidities, medication needs, and drug adherence levels.
Srungaram earned a Master of Business Administration degree from Harvard Business School and a Bachelor of Engineering, Computer Systems Engineering degree from Massey University.