About
America's broadest, deepest pool of health knowledge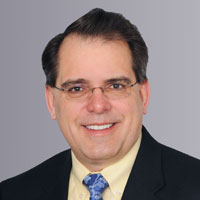 David King
Vice President, Information Technology & Data Management
David King is responsible for directing the design, development and delivery of IT systems and services to support BHI's strategic objectives. King has a consistent record of strategic planning, leadership, and project management skills to successfully deliver complex enterprise technology solutions as well as ensure first-rate technical support for key business applications.
King has more than 25 years of IT experience in the healthcare, banking, and financial services industries. He joined BHI in 2013 from the Blue Cross and Blue Shield Association where he served as Executive Director of Service Delivery, responsible for Infrastructure and Operations and the day-to-day management of the largest healthcare data analytics warehouse in the world. Previous IT leadership roles also include those at Citibank and Bank of America.
In addition to Six Sigma and ITIL certifications, David earned a bachelor's degree in computer information management from Jacksonville University.
CORPORATE LEADERSHIP
CEO
SVP, Data Analytics
VP, Business Development
VP, Finance
VP, Analytic Consulting & Strategy
VP, Information Technology & Data Management
VP and General Counsel