About
America's broadest, deepest pool of health knowledge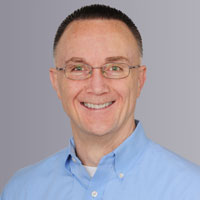 Charles Allison
Vice President, Finance
Charles Allison leads the finance, accounting, administration, and human resources functions for Blue Health Intelligence® (BHI®). With more than 20 years' experience, he has managed accounting, reporting, and forecasting in complex environments, with significant experience in the health insurance, banking, and financial services industries.
Prior to joining BHI in 2012, Allison served as director of financial services for the Blue Cross Blue Shield Association (BCBSA). There, he was a key contributor in BHI's business plan development and provided financial guidance to BCBSA divisions, BHI, and the National Data Warehouse. Additional experience includes serving as vice president and CFO of Northern Trust Bank of Texas and several finance roles at WellPoint Healthcare Networks.
Allison has a BS in business administration from the University of Dubuque.
CORPORATE LEADERSHIP
CEO
SVP, Data Analytics
VP, Business Development
VP, Finance
VP, Analytic Consulting & Strategy
VP, Information Technology & Data Management
VP and General Counsel