Consulting and Data Science
Combining world-class data with analytic consulting expertise.
Drive change, increase engagement, improve quality, and lower costs
---
Identifying data that can meaningfully drive process and program improvements requires deep experience, an innate understanding of analytics, and access to the nation's largest pool of current and conformed healthcare claims data. Blue Health Intelligence's (BHI) analytic consulting experts can quickly sort through the "noise" and determine appropriate actions you can take to optimize performance, reduce costs, and deliver better care.
Our consultants uniquely solve clinical and business problems, and develop long-term strategies for:
Health plans, providers, and employers
Suppliers, such as medical device manufacturers
Professional service firms
Academics and researchers
Government agencies and regulatory bodies
---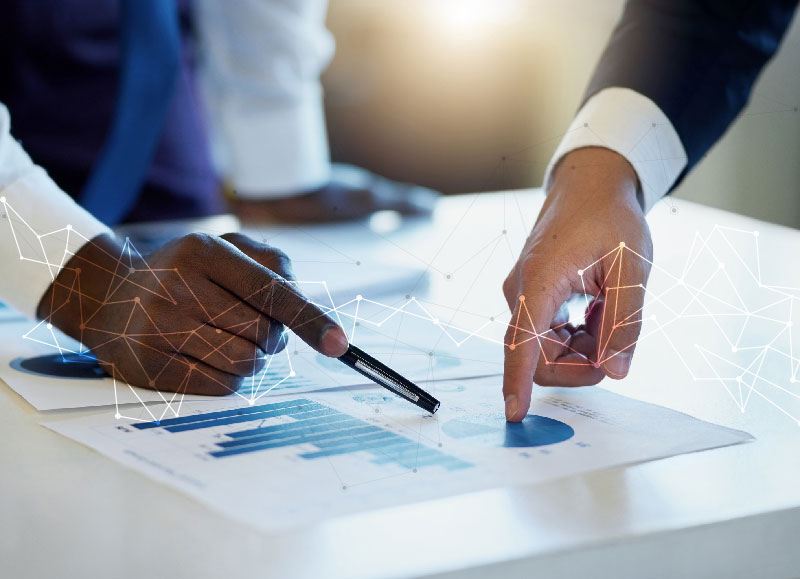 BHI's analytic consulting experts and data scientists are multi-degreed professionals with years of combined healthcare experience spanning analytics, clinical practice, epidemiology, statistics, employer consulting, benefits support, predictive modeling, and financial and business analysis.
---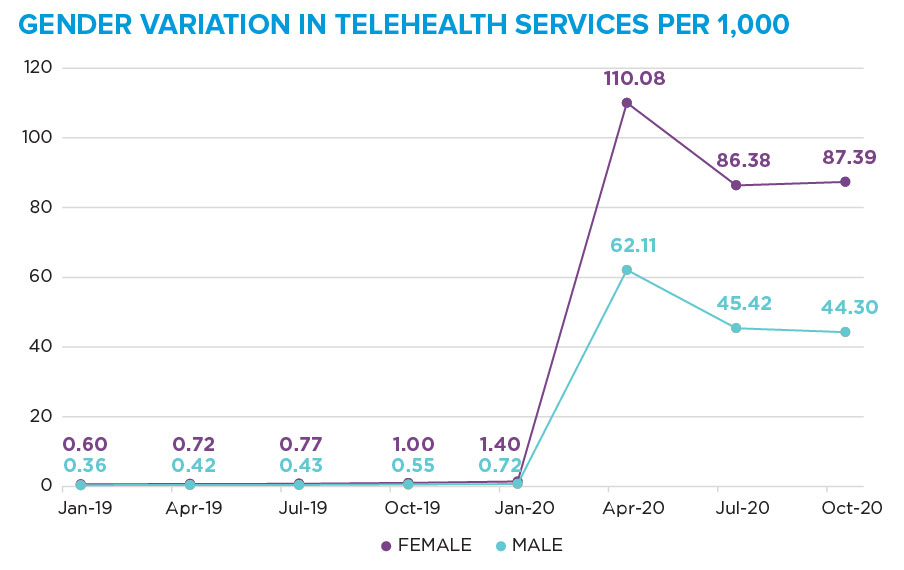 DATA BRIEF
Using BHI data to assess the impact of COVID-19 on telehealth utilization
The explosive growth of telehealth has been discussed extensively in the past year. To provide even greater insights into the nature of this COVID-19 driven-trend, BHI studied our conformed national medical claims data set, comprised of more than 24 billion claims that represent 234 million unique lives, to unearth different telehealth insights.
HEALTH EQUITY ANALYTICS
Understanding and addressing healthcare disparities
As the industry moves to greater transparency on health equity, healthcare stakeholders are being asked to report outcomes by race and ethnicity, to understand the root causes of disparities, and to take action.
With hundreds of pre-defined analytics, BHI can work with your team to rapidly stratify outcomes by race, ethnicity, and associated SDOH factors.
---
PREDICTIVE AND PRESCRIPTIVE ANALYTICS FOR HIGH-COST CLAIMANTS
Recommending the most meaningful interventions for members
According to a national survey of employer-sponsored health plans, more than 77% of U.S. employers with 500 or more employees said managing the care of HiCCs was their top priority. Given the billions of dollars the healthcare system is spending on an escalating number of HiCCs, Blue Health Intelligence® (BHI®) has developed advanced predictive and prescriptive solutions. These are part of our risk identification and stratification platform that helps healthcare stakeholders reduce costs, improve quality, and retain key customers.
---
CUSTOM BENCHMARKING
Opportunities identified to opportunities realized
Healthcare reform and challenging economic times are driving health plans, employers, brokers, and providers to find better ways to monitor and improve their financial and clinical performance. BHI's comparative insights enable healthcare stakeholders to lower costs, understand quality drivers, improve efficiency, and create innovative solutions.
Only BHI's unique access to the most comprehensive healthcare database in the U.S. provides the necessary depth and breadth of demographic, clinical, and financial information required to make reliable niche comparisons across a wide range of custom dimensions.

We use BHI because it gives us insights into best-in-class performance that we would not normally see on our own. Having local, regional, and national comparisons are a must.
HEALTHCARE WASTE REDUCTION
Delivering the right care, in the right place
Almost $1 of every $3 spent in healthcare is wasted on services that have little or no clinical benefit, are potentially harmful, or are delivered in unnecessary high-cost settings. BHI identifies how eliminating low-value care and making site-of-service changes for specific populations reduces healthcare waste for plans, providers, employers, and brokers.
Working with BHI's analytic consulting experts, health plan leaders can easily compare individual accounts against national benchmarks and track relevant measures over time. Our proprietary predictive and prescriptive models accurately predict future impacts and provide intervention recommendations for optimizing site of service and reducing low-value care.
---
PROVIDER NETWORK OPTIMIZATION
Better intelligence to build better networks
More and more health plans and employers are turning to high-performing narrow networks to improve healthcare quality. In fact, according to a recent National Business Group on Health® survey, more than 62% of all employers have contracted or plan to contract with Centers of Excellence (COEs) for their employees' healthcare benefits.
BHI's provider network optimization analytics ensure that health plan leaders can identify the lowest-cost, highest-quality provider networks for their members, employees, and beneficiaries.
---