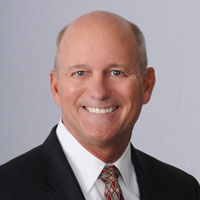 Joe Bisson
Vice President, Business Development
Joe Bisson leads Blue Health Intelligence's® (BHI®) business development activities. Bisson has more than 30 years' experience serving in leadership positions in healthcare firms covering payer, provider, life sciences, and employer group market segments.
Prior to joining BHI in 2011, Bisson was a practice leader in a leading consulting firm known for the design of provider reimbursement models. He also managed businesses related to provider profiling, data warehousing, claims editing, and employer group reporting. He began his career as a cryptanalyst for the National Security Agency.
Bisson earned his Master of Science degree in Statistics from the University of Florida and an MBA from the University of Maryland.