About
America's broadest, deepest pool of health knowledge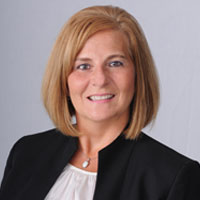 Deb Pearson
Vice President, Human Resources & Operations
Deb Pearson runs the company's client operations, installations, and customer support division. She brings proven customer service and relationship management skills with deep healthcare and business reengineering experience to this role.
Deb is an accomplished business leader with over 25 years of expertise in building scalable customer service and implementation organizations, leading teams that provide end-to-end solutions that exceed expectations of her customers in the complexity of system implementations and business needs.
Prior to joining BHI, Deb's professional experiences were focused on key technical and leadership positions with various Healthcare IT organizations including ViPS, General Dynamics, and basys, inc. Throughout her career, she has worked closely with Blue Cross Blue Shield organizations providing high quality, direction, coordination, implementation, and execution of projects ensuring consistency with customer strategy, commitments and goals.
Deb is a graduate of the Advanced Technology program at Stevenson University and holds several technical certifications.
CORPORATE LEADERSHIP
Chief Executive Officer
Senior VP, Strategy & Growth, Chief Medical Officer
Senior VP, Product Strategy and Innovation
Vice President, Human Resources & Operations
Vice President, Information Technology & Data Management
Vice President, Finance
Vice President and General Counsel
BOARD OF MANAGERS
CEO, BHI
Arkansas Blue Cross and Blue Shield
Blue Cross Blue Shield of Alabama
Blue Cross Blue Shield of North Carolina
Blue Cross and Blue Shield of Michigan
Blue Cross Blue Shield Association
Health Care Service Corporation
CareFirst BlueCross BlueShield
Highmark Health Plan, Highmark Inc.