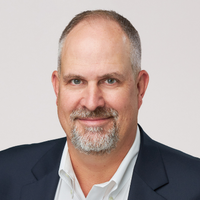 Chris Birkmeyer
Senior Vice President, Product Strategy
Chris Birkmeyer drives Blue Health Intelligence's® (BHI®) provider analytics and data science efforts. Birkmeyer brings a wealth of expertise in provider and health plan analytics as well as the development and application of advanced analytics and machine learning.
Prior to joining BHI, Birkmeyer held the roles of Chief Operating Officer and Chief Science Officer at ArborMetrix, a growth stage company focusing on clinical analytics for provider organizations. Before then, he held the positions of EVP, Analytics and Product at SCIO Health Analytics building innovative solutions for health plans and Director of Informatics at Health Dialog, a shared decision-making and population health company. Birkmeyer began his healthcare analytics career in the Department of Surgery at Dartmouth-Hitchcock Medical Center.
Birkmeyer holds a Master of Science degree in Epidemiology and Biostatistics from Dartmouth College and a Bachelor of Science degree in Accounting from the University of Connecticut.