About
America's broadest, deepest pool of health knowledge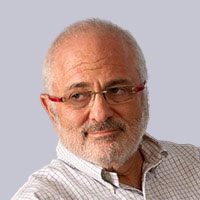 Alan Spiro
Senior VP, Strategy & Growth, Chief Medical Officer
Alan plays a critical role in building, expanding, and integrating BHI's innovative solutions designed to help better manage costs, deliver a better member experience, and improve financial performance and quality. He brings over 30 years of clinical, healthcare IT, value-based care, and change management experience to BHI where he provides strategic leadership for BHI's cutting-edge analytics solutions.
Prior to joining BHI, Alan was Chief Medical Officer at Medica, a health services company, providing healthcare coverage in the employer, individual, Medicaid, and Medicare markets. He was also co-founder of Accolade, Inc., an on-demand healthcare concierge for employers, health plans, and health systems. At Accolade, Alan served as Chief Medical Officer where he spearheaded the development of health advocacy programs that significantly improved health outcomes, resulting in substantial cost savings. Additionally, Alan served as Vice President, Chief Medical Officer National Accounts at Anthem, Inc.
Alan holds a Doctor of Medicine degree from the Columbia University College of Physicians and Surgeons, a Masters of Business Administration degree from the Kellogg School of Management at Northwestern University, and a Bachelor of Arts degree from New York University. Additionally, he completed a joint MIT Harvard Research Fellowship in Nutrition at New England Deaconess Hospital in Boston and a Harvard Clinical Fellowship in Gastroenterology at Beth Israel Hospital in Boston, as well as a University of Chicago Affiliated Residency in Internal Medicine at Michael Reese Hospital and Medical Center in Chicago.
Alan is a frequent speaker at national healthcare conferences, such as the National Business Group on Health, and he is currently on the Board of Directors for the Institute for Practice and Provider Performance Improvement. He has consulted at many major universities, such as University of Alabama and the University of Connecticut. Additionally, Alan has been a visiting professor for the Michigan State University Sloan School of Business, the University of Georgia College of Public Health, and the Harvard School of Public Health.
CORPORATE LEADERSHIP
Chief Executive Officer
Senior VP, Strategy & Growth, Chief Medical Officer
Senior VP, Product Strategy and Innovation
Vice President, Human Resources & Operations
Vice President, Information Technology & Data Management
Vice President, Finance
Vice President and General Counsel
BOARD OF MANAGERS
CEO, BHI
Arkansas Blue Cross and Blue Shield
Blue Cross Blue Shield of Alabama
Blue Cross Blue Shield of North Carolina
Blue Cross and Blue Shield of Michigan
Blue Cross Blue Shield Association
Health Care Service Corporation
CareFirst BlueCross BlueShield
Highmark Health Plan, Highmark Inc.